Vitrine
Illustration pour la librairie Blomet, 75015.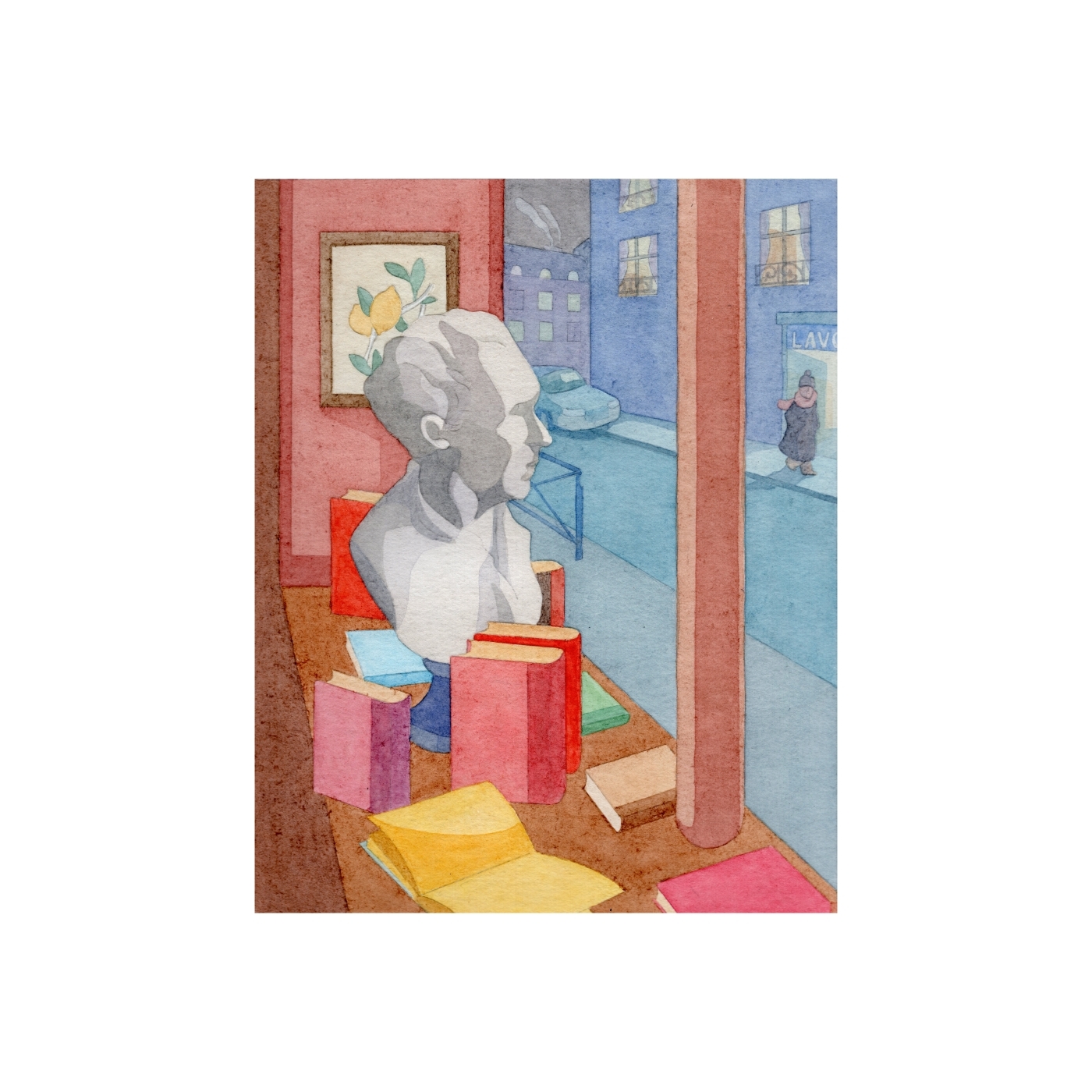 Jean Aubertin
Illustrator in Beaune (FR)
Originally from Beaune, Burgundy, Jean Aubertin is a talented illustrator and comic book author. Working mainly with watercolors, Jean Aubertin's illustrations always got this unique, hazy, and soft texture that turns every ordinary life scene into a vivid dream or a piece of colourful yet somewhat blurry memory. From the half-bottled dish soap on the kitchen sink to the Autogrill restaurant over the highway, you will never get bored with the interesting details and the pure optical pleasure that Jean Aubertin's work fill you with. While working on several editorial commissions for magazines and publishing houses, Jean Aubertin is also working on his first comic book that is expected to be out in 2023 with Dargaud.