Bouncy
Bouncy is a personal project that originated from several small quarantine projects.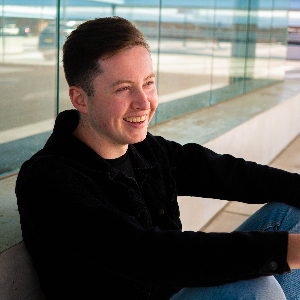 Daan
Animator in Breda (NL)
Daan is a freelance motion designer and illustrator based in Breda, Netherlands. In his work, he's always looking to create visually appealing images, using vibrant colors and simple shapes to produce playful and vivid animations.
Agencies
Kiblind, Baked, Marmalade
Brands
Snapchat, Haglöfs, Adobe, Rabobank, Groenlinks, Van Gogh Monuments, Avans, VisitBrabant