Illustration of the cover of Dombrance's next album, entitled "République électronique".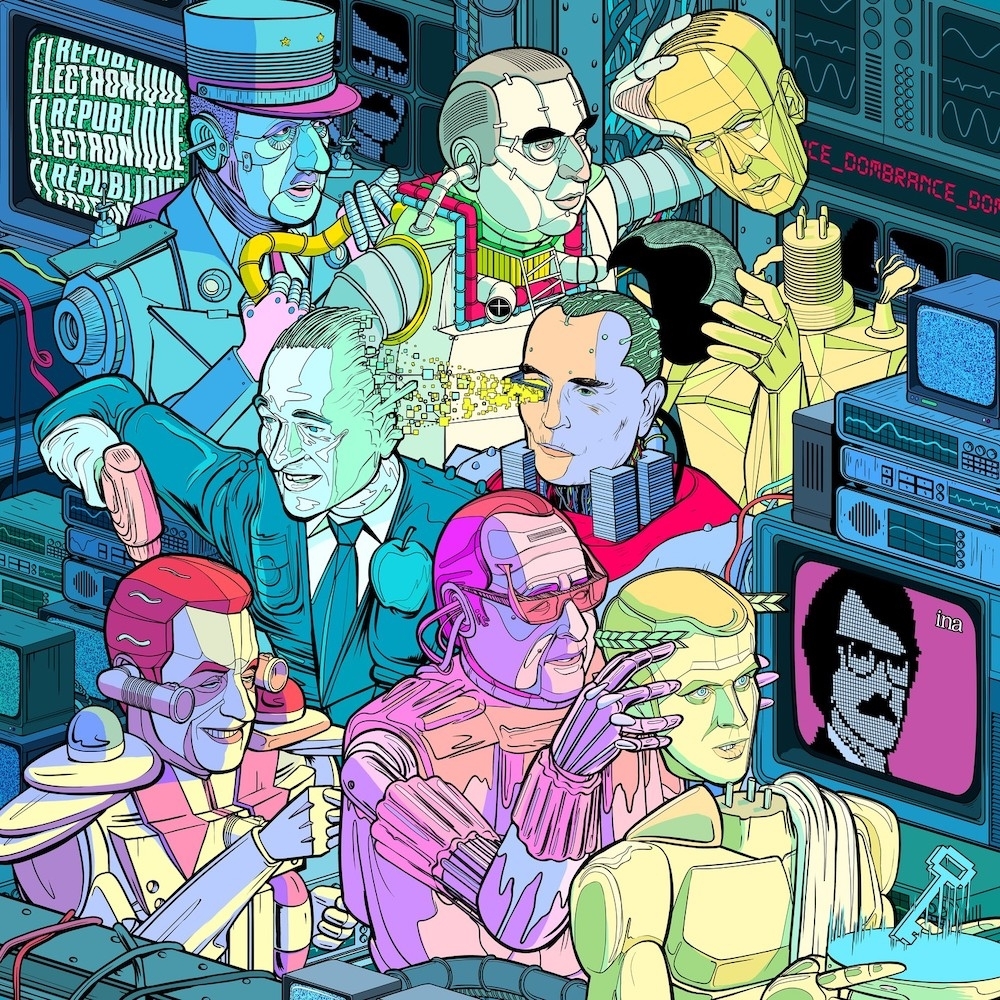 Olivier Laude
Illustrator in Paris (FR)
Fortement inspiré par l'univers graphique de l'underground américain, Olivier Laude, nous raconte notre monde et ses multiples paradoxes, en se mettant parfois lui-même en scène, sans complexe. Mais ne vous y trompez pas, sous ses airs de voyou sans complaisance et à l'humour approximatif, se cache un terrible dessinateur, à la mine bien taillée, capable de vous croquer de la tête aux pieds en moins de temps qu'il ne faut pour l'écrire. Arrgghh ! Même pas mal !