Self-portraits 2050
This is an experimental series, just trying to play with random shapes and form to make self-portrait compositions.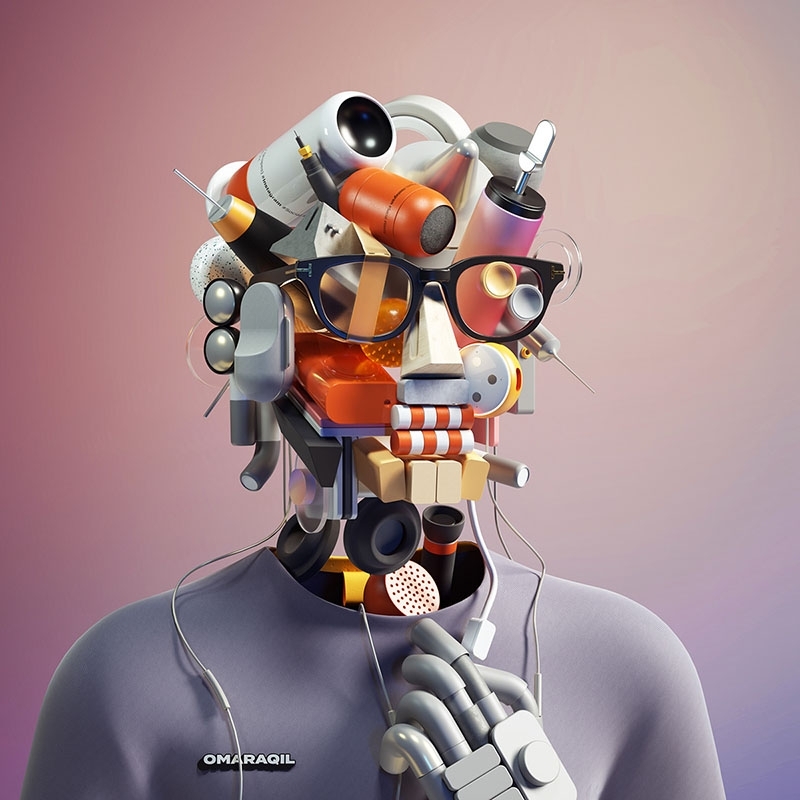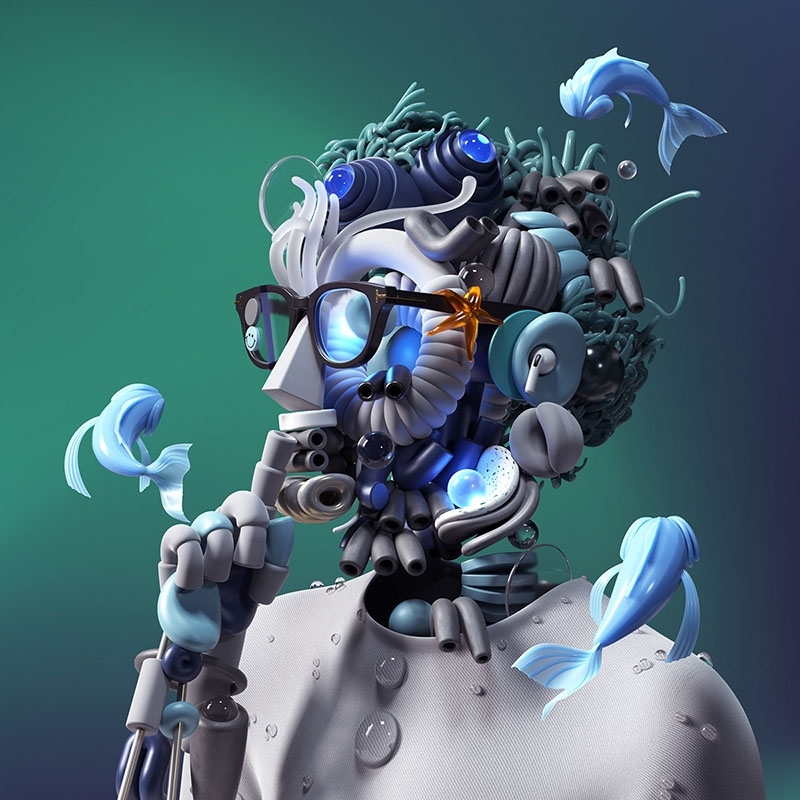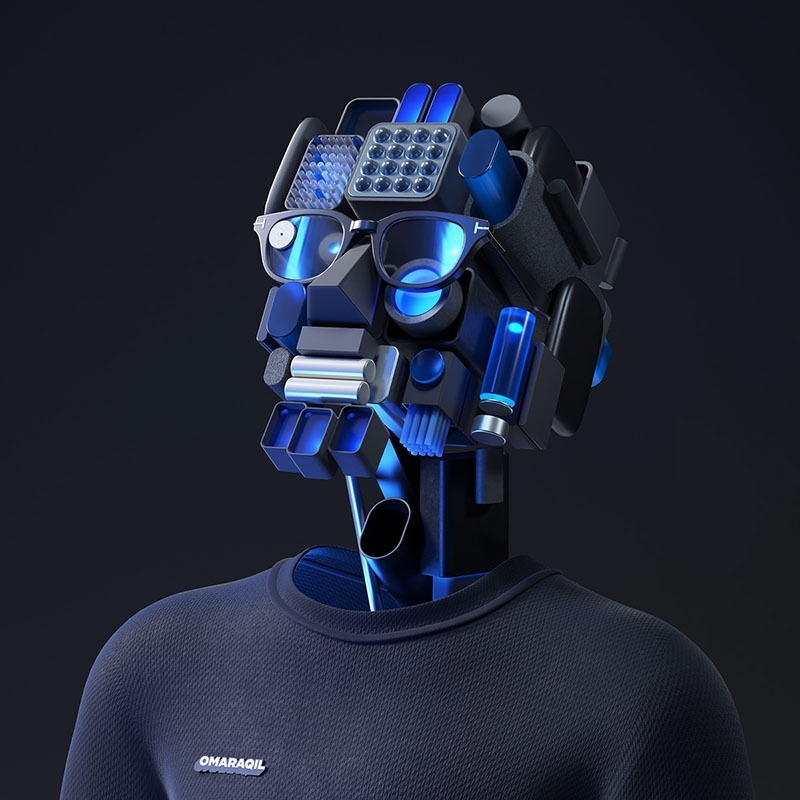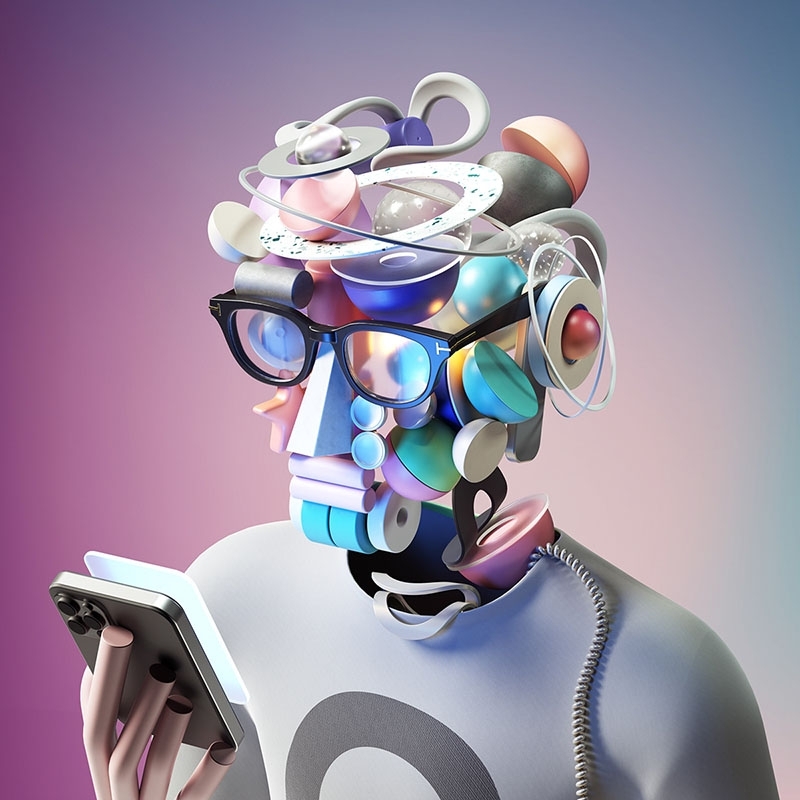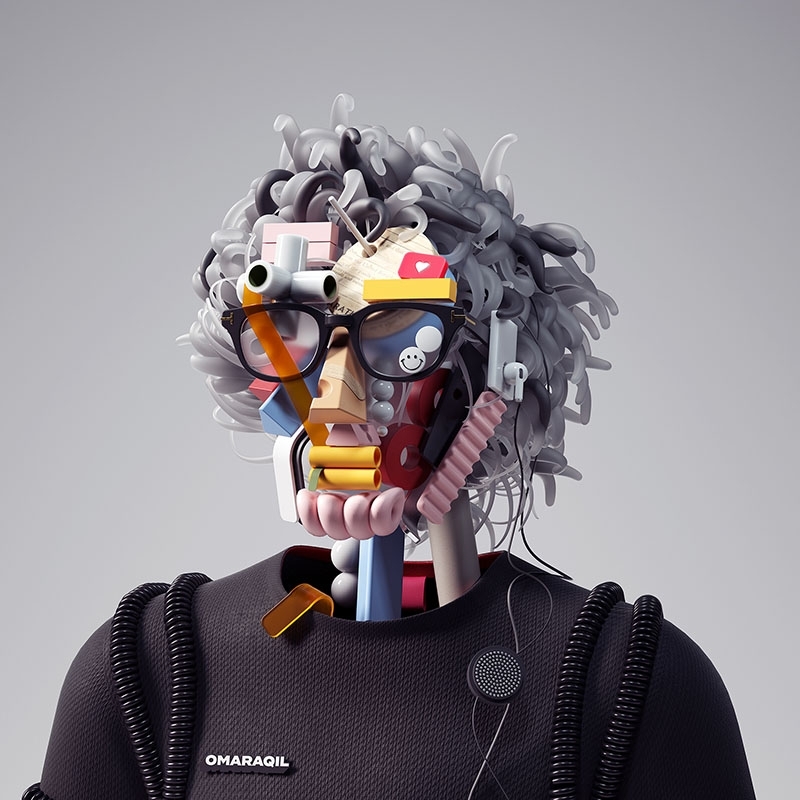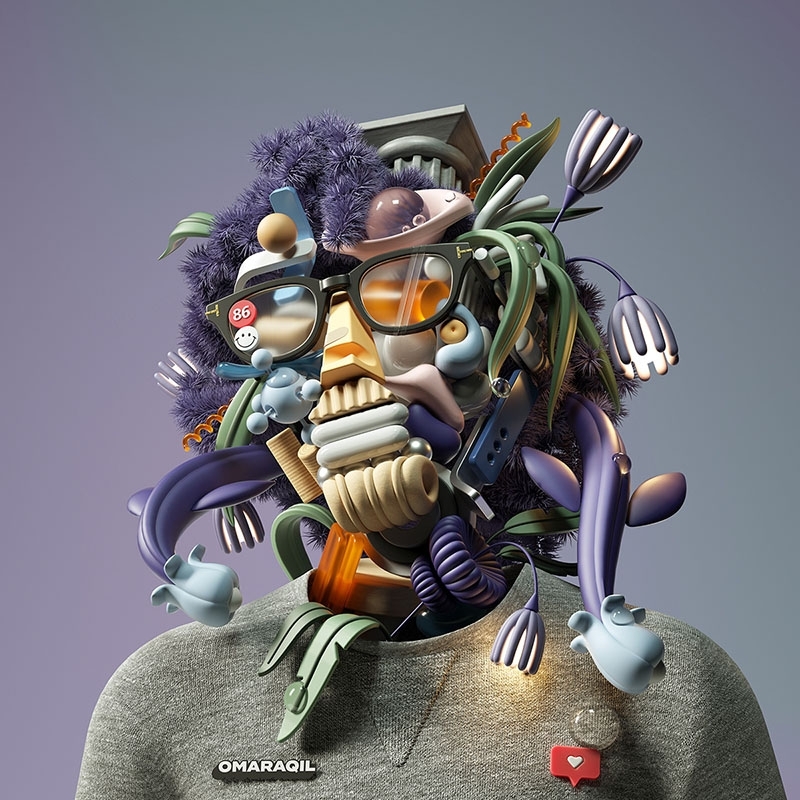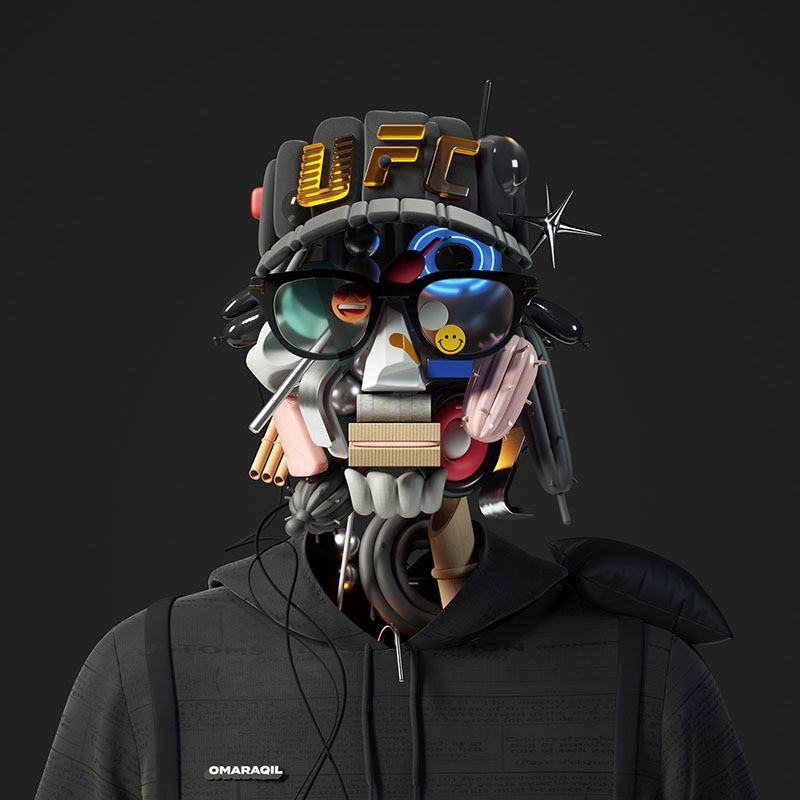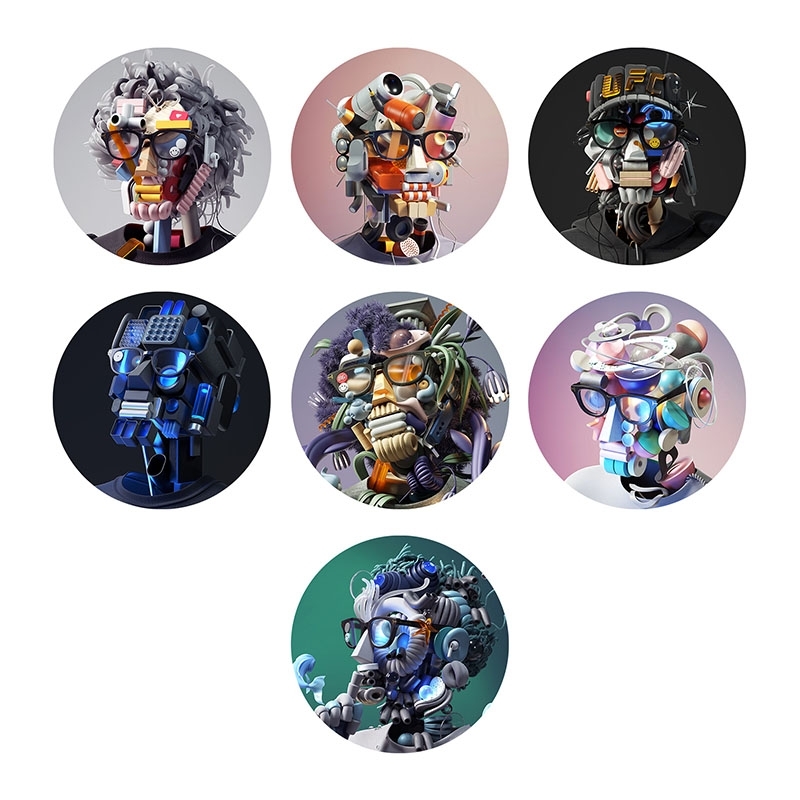 Omar Aqil
Digital Artist in Lahore (PK)
From the transformation of Picasso's works in hyper-realistic 3D visuals to the representation of what could have been the offices of the greatests typographic designers of the last century, through still life compositions in the manner of Arcimboldo, Omar Aquil diverts the references of Art and international creative culture to propose a new look on works that nobody had ever dared to modernize before him. Outstanding Digital Artist, Omar Aquil is a unique creative, with great sensitivity, a keen sense of detail and a unique creative culture.
Agencies
Sagmeister & walsh Goodby Silverstain And then Studios Inc. NeoMam Studio Liquid Lab
Brands
Adobe Expedia Home Advisor Witness.Co Kiplinger Lenovo Playstation Shutterstock
Featured in
Behance Network Behance Year in Review 2017 Typography Served Digital Art Served Wacom Gallery Adobe Ads of the World Harper's Bazaar June 17 Edition T Magazine (New York Times Style Magazine) Design Boom GQ Australia Fubiz From Up North Design Taxi Verre Magazine golem13 Design Week UK Plain Magazine Inside Hook Design Taxi ffffound! Hypebeast Highsnobiety Co Design 7 Shades of black VERSUS MAG Shutterstock Rooms Magazine Abduzeedo Abduzeedo Daily Inspiration Furia Mag Graf Mag Denis Designs typostrate Onextrapixel Graphic Mania Broadsheet Hang around the web Graffies Designerd Drweb Designspiration studiodork Psd Blast Snow Mark makesimpledesign