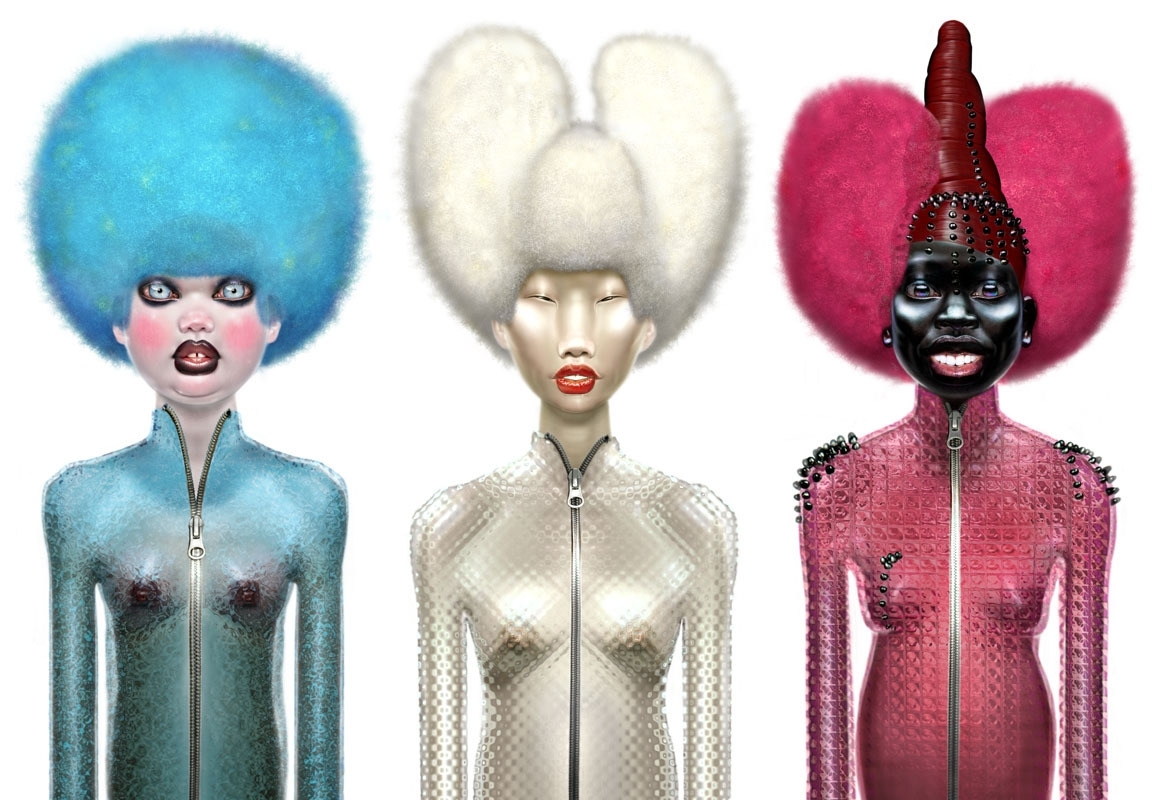 Illustration tirée du projet Mondiale, utilisée en sticker pour le magazine Hey!

Beb Deum
Digital Artist in (FR)
Illustrator and image creator, Ben-deum offers a fascinating and critical vision of the human's place in our contemporary society. His images are enlightening to his view of the world, focused on the fragility and multiplicity of man-kind. His work in the past years on the métis body is now stated, in both the content and the form, thanks to digital a perfect hybrid tool. What was only an introspection on the individual who desire to socialize became in the mis 90's, with the arrival of new technologies, a questioning on the individual facing the the world.
Brands
Télérama, Libération, Thierry Mugler, Magazine Transfert, Le Monde Magazine, Magazine XXI, Le Nouvel Observateur, La Vie, Actes Sud
Featured in
Grand Prix de l'Imaginaire Wojtek Siudmak du graphisme en 2010