Lausanne Sur Mer 2022
Event illustration and merchandising for Lausanne Sur Mer 2022.
The artwork needed to be versatile and usable for both ; Promotional Material (Poster, Banners etc..) and Merchandise (Shirt, hats, beach towel). With this in mind, the illustration was build on a colorful and beachy pattern.
For the main poster the Shirt can be seen as a easter egg of what the staff would wear during the event.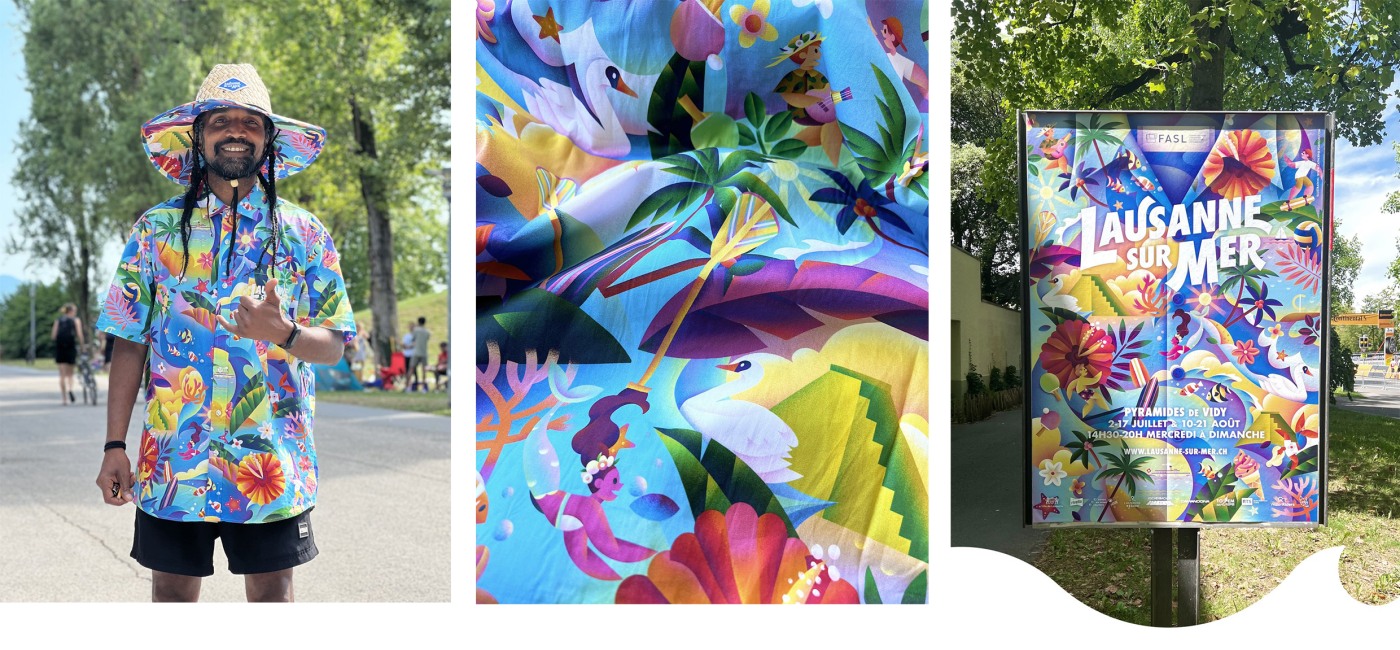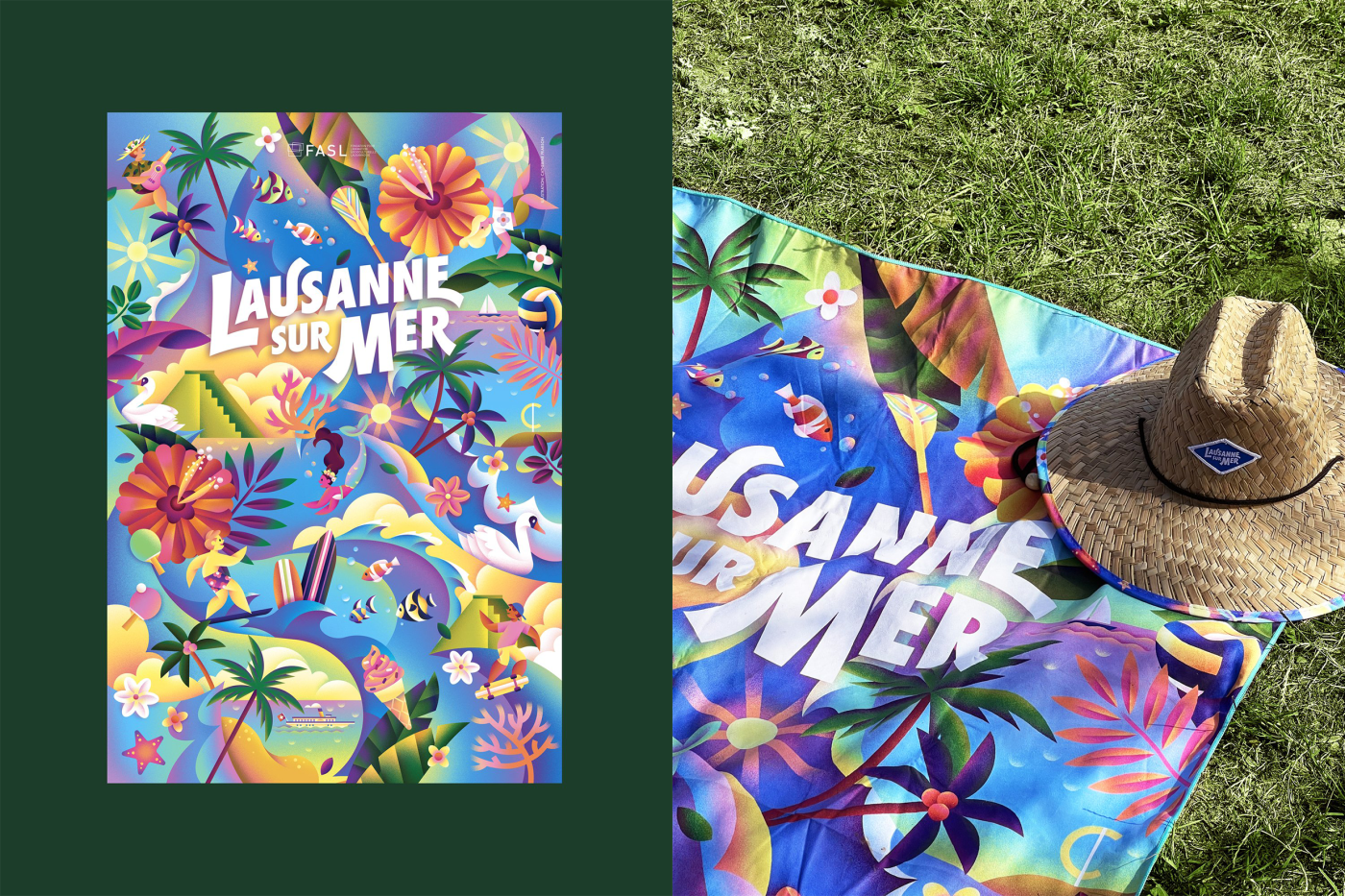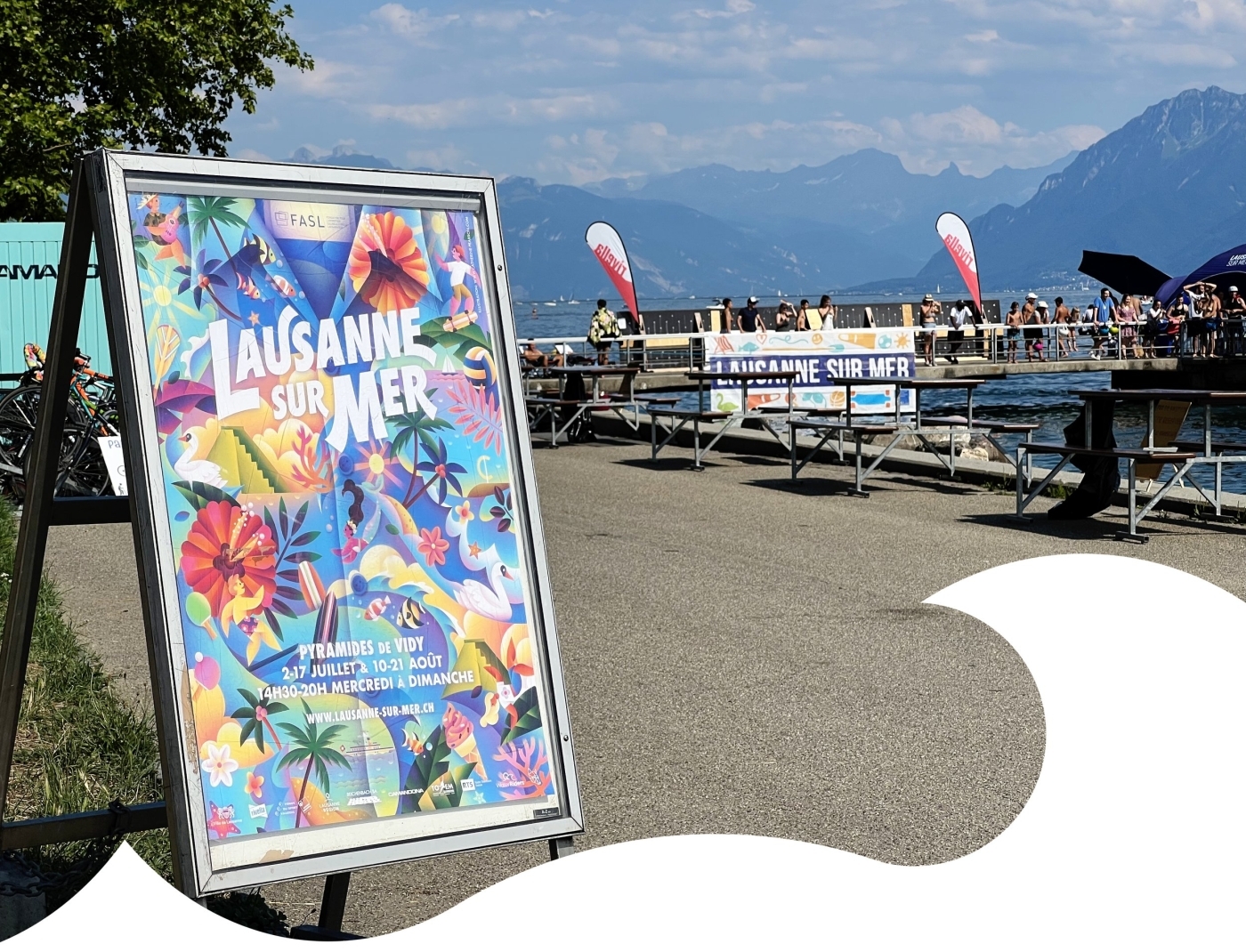 Full Pattern Illustration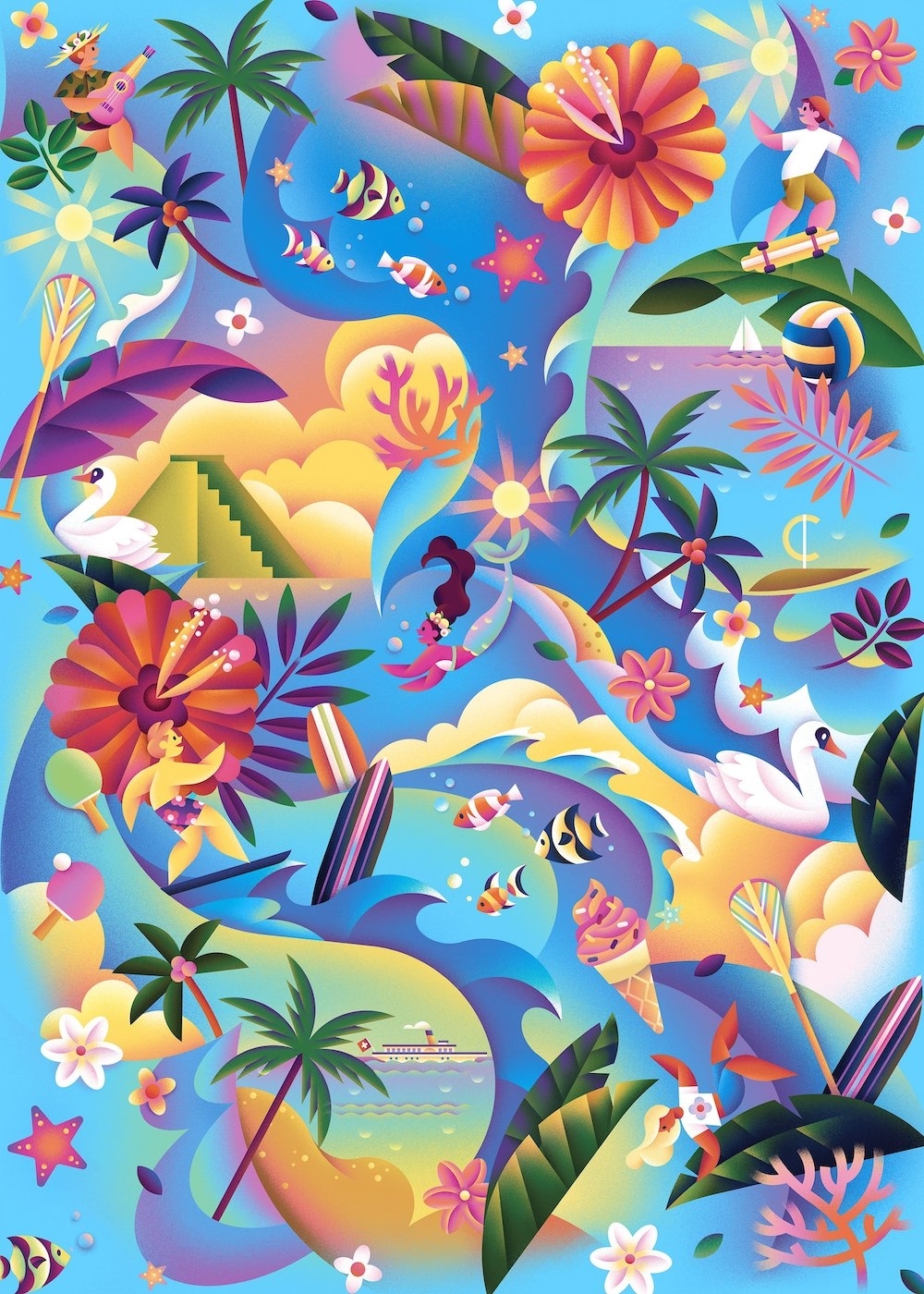 Catherine Pearson
Illustratrice à Lausanne (CH)
Catherine Pearson est une illustratrice suisse. À travers ses créations, celle-ci s'approprie un langage dépourvu de mots dont les couleurs, textures et formes géométriques suffisent à nous emporter là où elle le souhaite. Ses illustrations se caractérisent par un univers décoratif et coloré, une certaine naïveté qui leur confère un style unique.
Agences
Creasenso - Messieurs.ch - The Artworks Agency - Mendola Artists
Marques
01NET Magazine, Ivy Press, Oxford University, Absolut Vodka, Wall Street Journal, Le Matin Dimanche, Albert Whitman&Co, Welcome to the Jungle, Youngs Pub, Les Editions Auzous, .. Avasad, Logitech, La Haute École de Musique de Lausanne (HEMU), Fnac Montreux, Les éditions AUZOU, Musées de Pully etc.
Parutions & distinctions
Absolut Creative Competition ; Switzerland's Winner